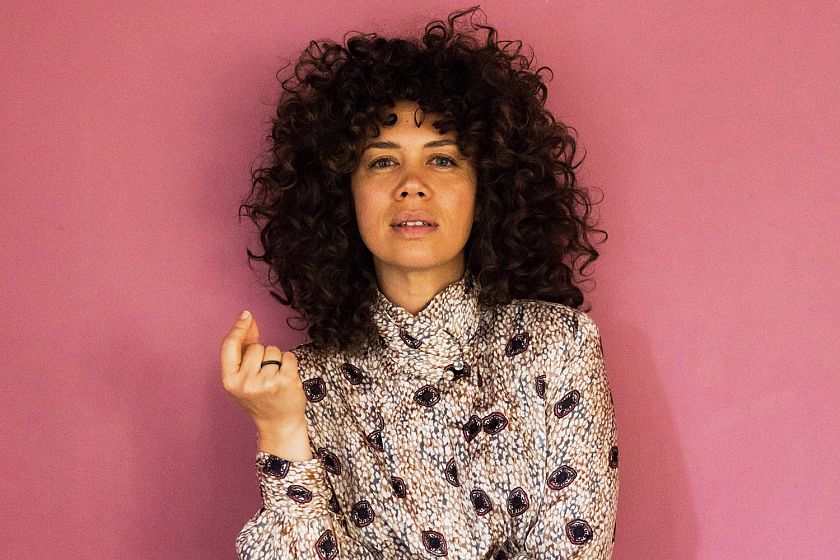 Jade MacRae
Jade MacRae
With a career spanning 25 years, and a rich musical history steeped in jazz, blues and soul, Jade MacRae has come full circle and steps into her own in 2020.
MacRae's highly anticipated new album, Handle Me With Care, is slated for release in April and is a collection of all original songs that deals a full hand of love, heartache, survival and deliverance.
With two singles released last year, MacRae is poised to deliver what could prove to be her most pivotal body of work to date. The 2nd single from Handle Me With Care, the gospel-tinged, My Father's House, was described by Nathan Jolly in The Guardian as "the perfect comeback vehicle, with a subtle 60s-leaning backing track giving her breathing space to command such a weighty song."
Jade has spent the past three years touring the world as a full time band member of US blues guitar great Joe Bonamassa. Her new record was written in hotels and dressing rooms between shows at iconic venues including The Royal Albert Hall, The Greek Theatre and The Beacon in NYC. Joe heralds MacRae as "one of the most naturally gifted musicians I have ever encountered. Jade is what you would call a singer's singer and musician's musician. It is rare to see the combination of soulfulness and technical dexterity meet in such a great way. Most musicians are functioning with one or the other but find it hard to achieve duality. Jade sings from soul and it connects with the audience, that is something you can't learn, it is born within."
MacRae has long been known for her dynamic live performances, and in 2019 she also enjoyed a string of sell out shows in Australia, the US and Europe, accompanied by a collection of stellar musicians and singers including Mahalia Barnes, and MacRae's own parents Dave MacRae and Joy Yates, world renowned musicians in their own right.
Armed with a swag of soul shaking, foot stomping songs, topped with a good dose of heartbreak, Jade MacRae sets off on the road less travelled, and into the light of her own rebirth.
"MacRae doesn't do things by halves. Having penned a batch of songs buried deep in the R&B tradition, she assembled the absolute A-team of Sydney musicians to help her bring them to life."
John Shand - Sydney Morning Herald
2020 tour dates and Handle Me With Care release details will soon be announced via jademacraemusic.com.