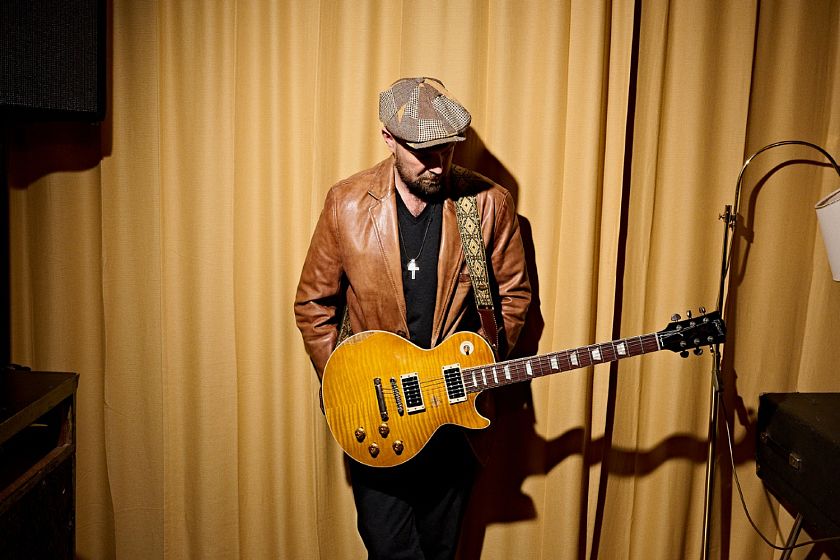 Henrik Freischlader
Henrik Freischlader
Henrik Freischlader has shared the stage with Blues legends such as B.B. King, Gary Moore, Peter Green, Johnny Winter and Joe Bonamassa. After many successful tours across Europe during the past years, the guitar player and singer became a household name in the international Blues scene.
Born in 1982 in Cologne, Germany, Henrik taught himself autodidactically how to play the guitar, drums and bass. At only 14 years old, when Henrik first heard Gary Moore's "Cold Day In Hell" on the radio, this revelation made him pick up the guitar and it became the signature instrument of his career ever since. Inspired by legends such as Jimi Hendrix, Stevie Ray Vaughan, B.B. King and obviously Gary Moore he released his debut album "The Blues" back in 2006, which was until today followed by 9 additional studio- and 6 live albums. Henrik founded his own label "Cable Car Records" in 2009 on which he ever since not only released all of his own records, but also produced albums for other artists such as Layla Zoe (CAN), Linda Sutti (IT), Tommy Schneller (GER) or Joanne Kasner (UK).
In 2017 Henrik released the tribute album "Blues For Gary" dedicated to Gary Moore featuring Vic Martin and Pete Rees, Gary's old companions.
Henrik's virtuoso guitar playing and his distinctive voice paired with a fine sense for great grooves define the artist's very own, unique style accomplished over the years. His 11th studio album "Recorded by Martin Meinschäfer II" will be released on Cable Car Records on November 11, 2022. Fans can look forward to hearing the new songs live as well soon. Henrik will return to stages with a new four-piece band lineup consisting of vocals/guitar, bass, drums and Hammond organ. Bluesrock at its purest and best!